2019 BARE Equestrian Southern Cross Show Horse Spectacular
12 – 14 April 2019
Sydney International Equestrian Centre - Olympic Arena
Equestrian NSW are excited to announce:
"BARE EQUESTRIAN" as the major sponsor of the 2019 Southern Cross Show Horse Spectacular.  The amazing BARE Equestrian range can be found at http://bareequestrian.com
Again we will have on offer for the lucky Grand Champion winners some amazing prizes including the trip to the UK for the GRAND CHAMPION OWNER RIDER. Thank you to Equestrian NSW for your generous support of this trip.
With Qualifying shows in all states , don't miss the opportunity to qualify to compete at this exciting event with 2 English and 2 Australian judges officiating.
International Judges: Mr Leon King (UK), Ms Shelley Perham (UK)
Australian Judges: Mrs Fiona Fehlberg (TAS), Mr Dean Matthews (VIC)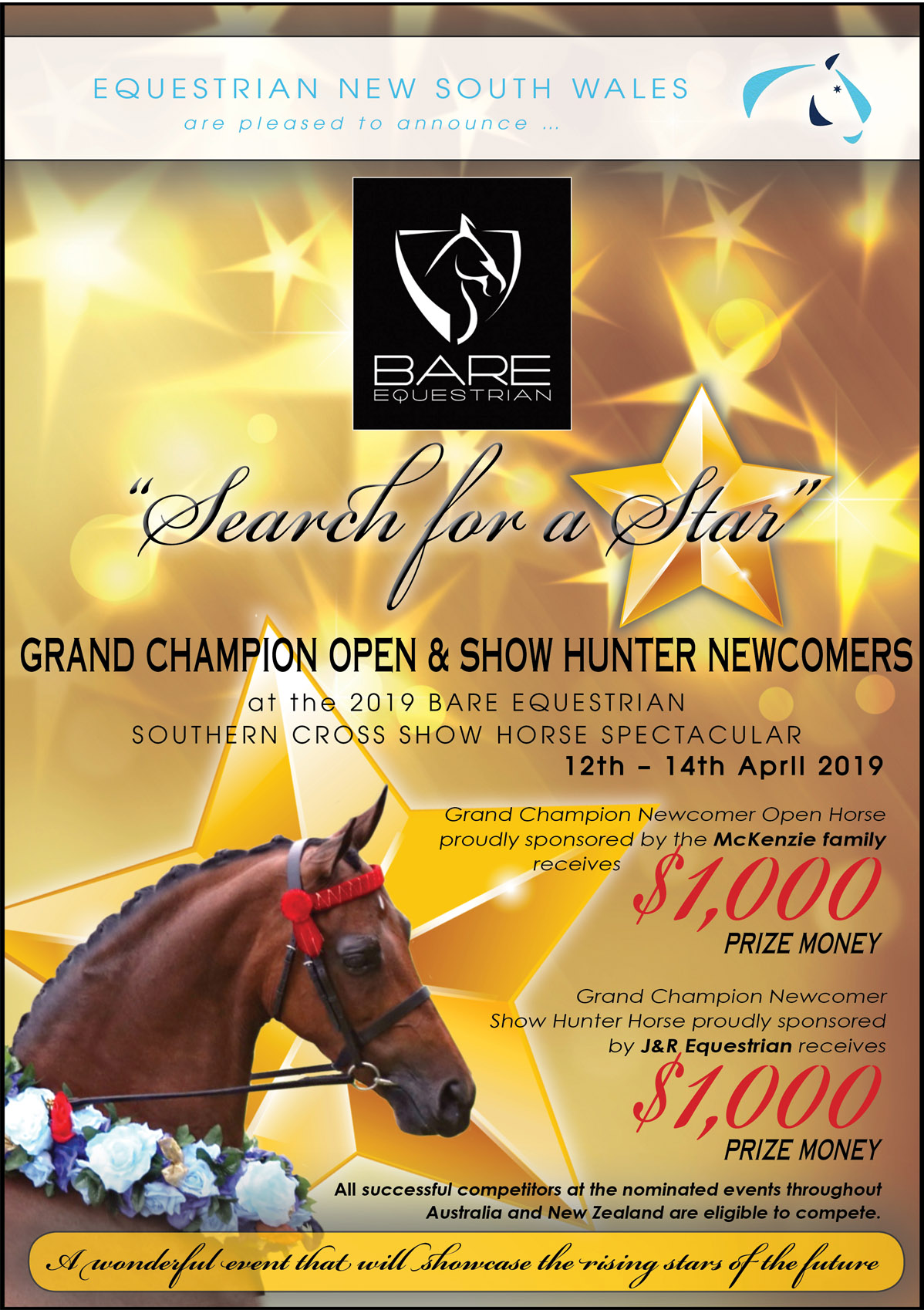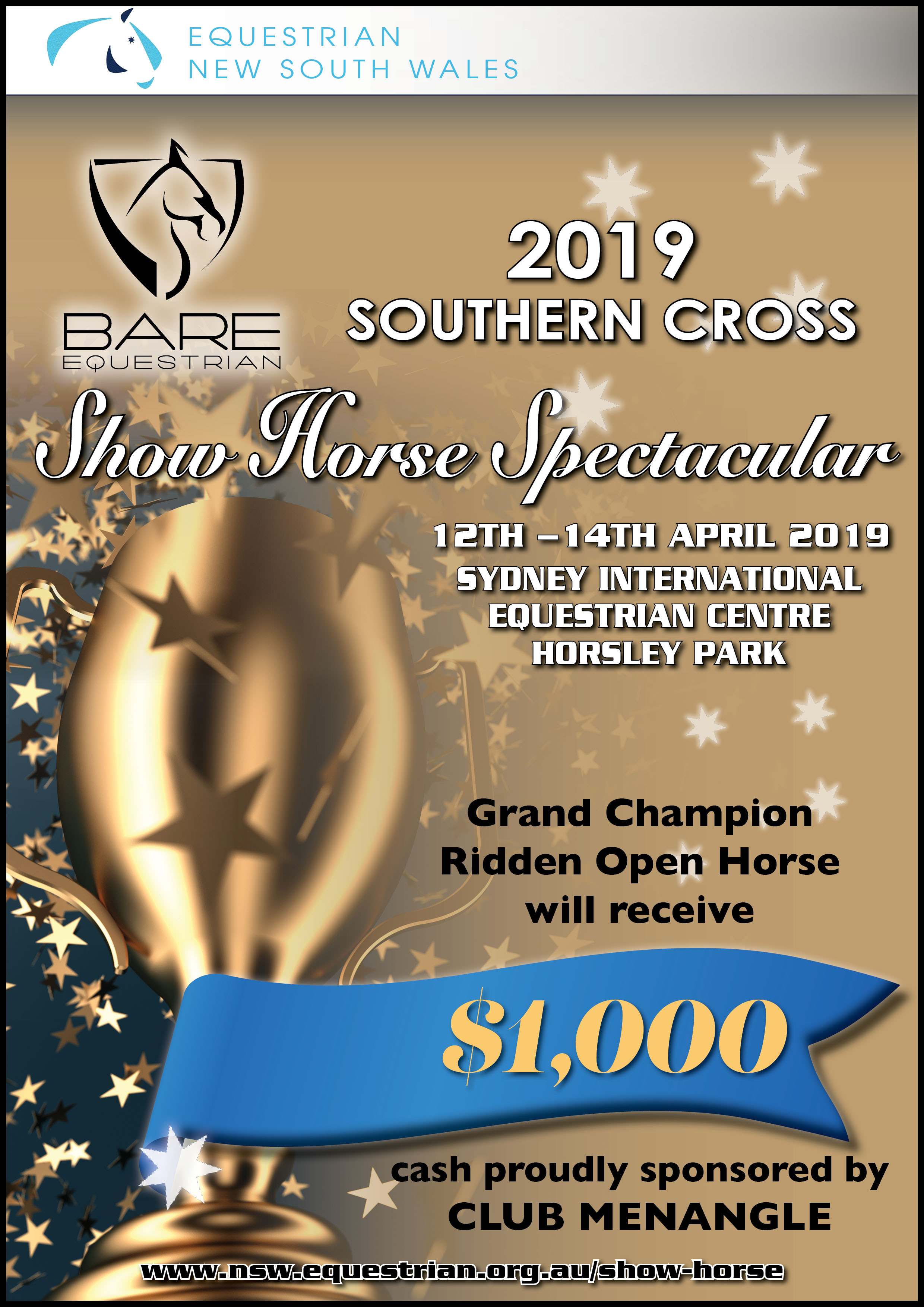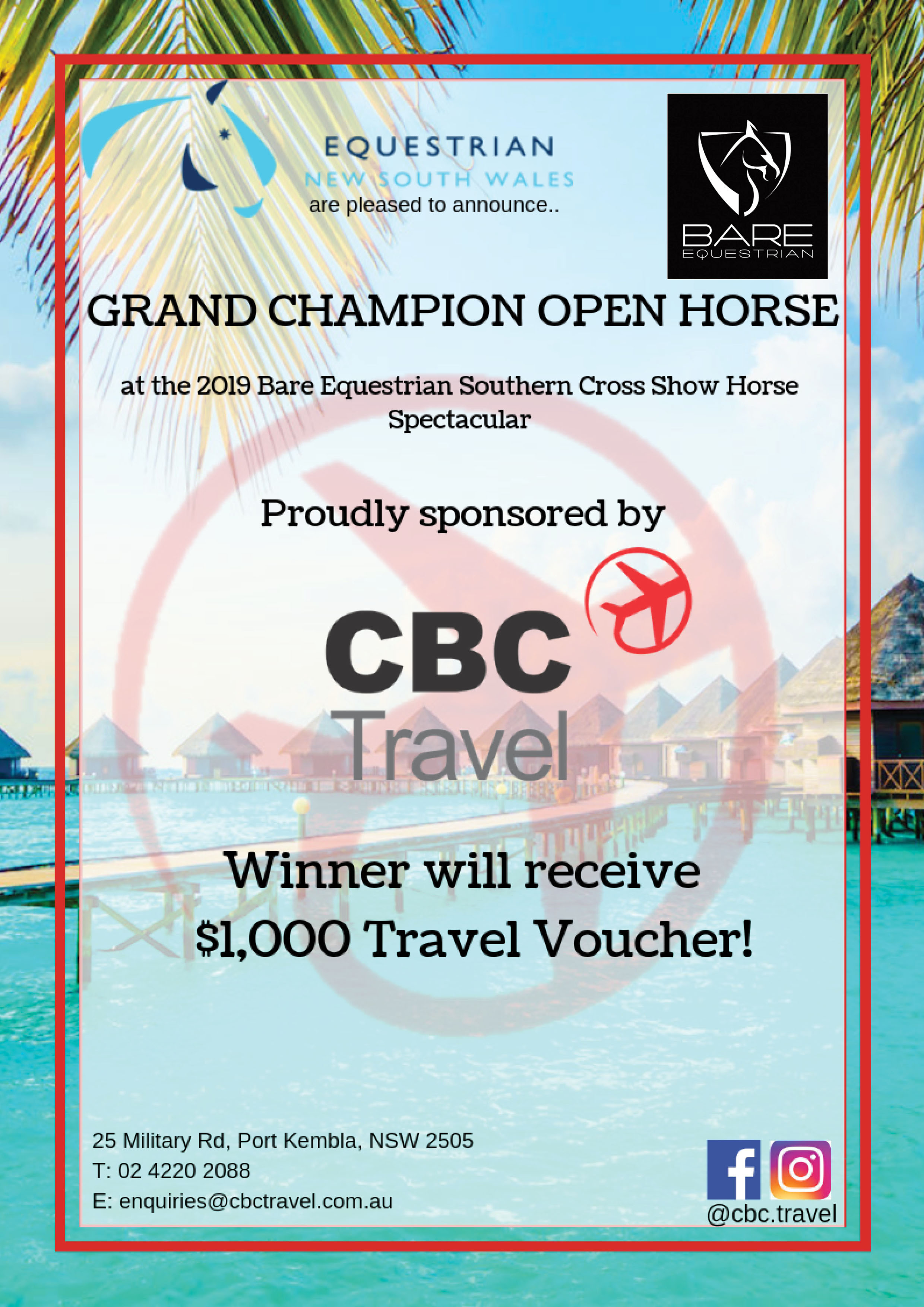 Thank you BARE EQUESTRIAN for your generous support.
Thank you to all our sponsors of the Equestrian NSW 2019 BARE Equestrian Southern Cross Show Horse Spectacular