Interschool Competitions
2020
***Upcoming Interschool Events***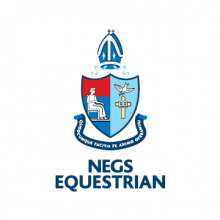 New England Girls School - Interschool Dressage, Jumping and Eventing (in conjunction with NEGS Horse Trials) - 13th to 15th March 2020 - NEGS Armidale
Contact: Rachelle Hirst: [email protected] - Entries via Nominate at https://nominate.com.au/EquestDn/Event.aspx?event=17319&eventlist=1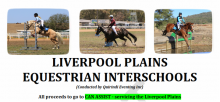 Liverpool Plains Equestrian Interschool Horse Sports - 28th and 29th March 2020 - Quirindi Racecourse
Contact: Tracey Parsons [email protected] - Entries via Nominate at https://nominate.com.au/EquestDn/Event.aspx?event=17751&eventlist=5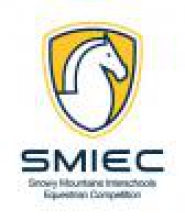 Snowy Mountains Interschools Equestrian Competition - Thurs 30th April - Sun May 3rd 2020 - The Station Resort, Jindabyne
Contact - Kelli Wilson [email protected]
Oxley College Equestrian Day - Sunday 3rd May 2020 - Bong Bong Racecourse
Entries will be through Nominate - info coming soon!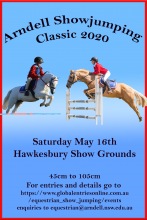 Arndell Showjumping Classic - 16th May 2020 - Hawkesbury Showgrounds
Contact - Leon Carroll  [email protected] - entries via Global Entries Online
Equestrian NSW State Interschool Championships - Wednesday 17th - Sunday 21st June 2020 - Sydney International Equestrian Centre
Contact - [email protected]
Wed 17 Jun 20:
Eventing Dressage
Eventing Jumping
Vaulting
Thu 18 Jun 20:
Eventing Cross Country
Show Horse
Dressage Preliminary 1B & 1C
Fri 19 Jun 20:
Jumping
Dressage Novice 2B & 2C
Sat 20 Jun 20:
Combined Training Dressage
Jumping
Dressage Medium
Dressage PSG
Sun 22 Jun 20:
Combined Training Jumping
Jumping
Dressage Elementary
Dressage Advanced
Southern Highlands Christian School Equestrian Carnival - 19th September 2020
Entries will be via Nominate - stay tuned for more information!
***Completed Interschool Events for 2019***
NEGS Twilight Indoor Showjumping Competition - February 5th 2019 - NEGS Equestrian Centre, Armidale 
Click here for flyer
Oxley Equestrian Day - Sunday 7th April 2019
To be held at Bong Bong Racecourse - enquiries to [email protected]
Snowy Mountains Interschools Equestrian Competition - Saturday 27th April to Tuesday 30th April 2019
To be held at The Station, Jindabyne - enquiries to Sue West [email protected]  Entry details and program will be posted online when available.  
Hunter Valley Grammar School - June 15th 2019
Salt Ash Sports Ground, Richardson Road, Salt Ash (for amenities info Google Alexander Park Dressage Club.
Entries close 31st May 2019 and are available via Nominate only https://www.nominate.com.au/equestdn/Event.aspx?event=14764&eventlist=5
Tamworth Interschools Horse Extravaganza - ISHE - Friday 28th June to Monday 1st July 2019
Enquiries to [email protected]
Arndell Interschool Equestrian Carnival - Saturday 17th August 2019
Arndell Anglican Schools 26th Annual Equestrian Carnival runs showing and sporting at Hawkesbury Showgrounds. Entries close 9th August 2019 and are available at https://nominate.com.au/EquestDN/Event.aspx?event=15400&eventlist=5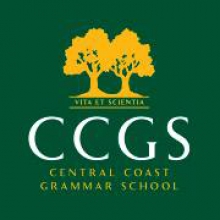 Central Coast Grammar School Dressage Day- Sunday 23rd August 2019
Il Cadore at Somersby on the NSW Central Coast. Classes from Preliminary through to Advanced. Entries through Nominate - info coming soon!
Merriwa Interschool Horse Sports Association - Friday 13th September 2019
Entries close Friday 30th August - click here for schedule and entry form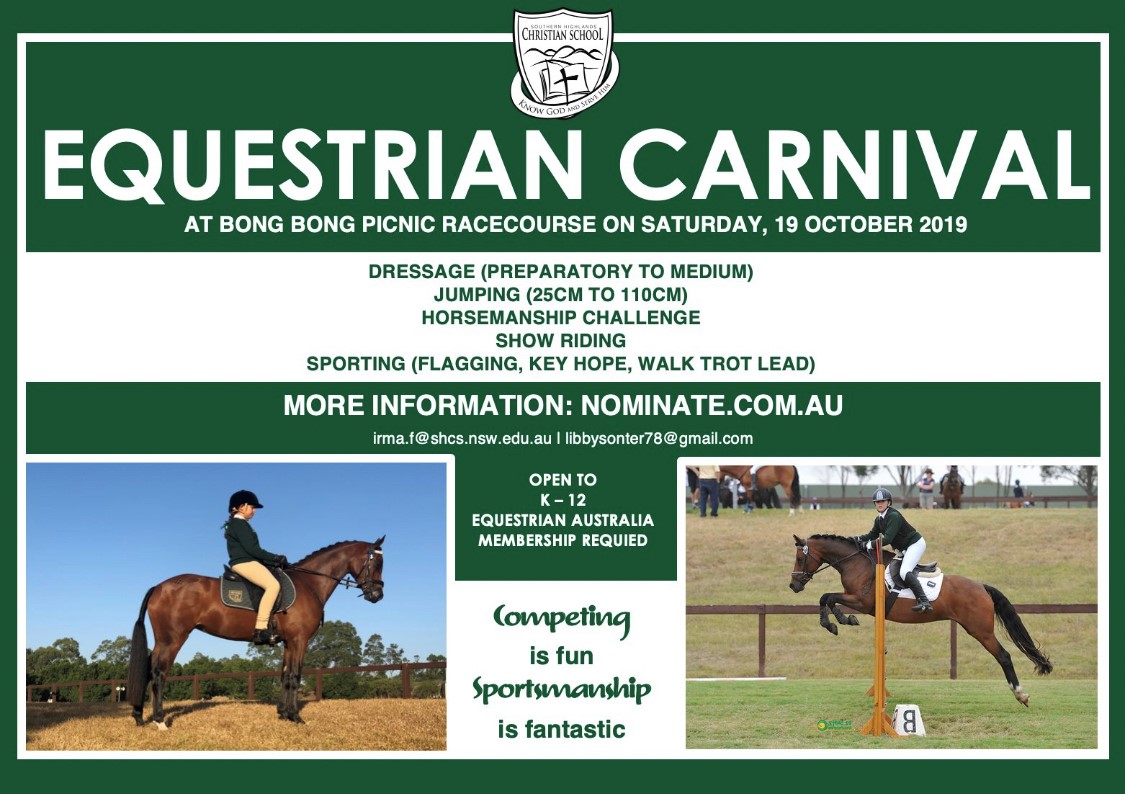 Southern Highlands Christian School Interschool Competition - Saturday 19th October 2019. 
To be held at Bong Bong Racecourse. Enquiries to [email protected]. Entries through Nominate - click here