News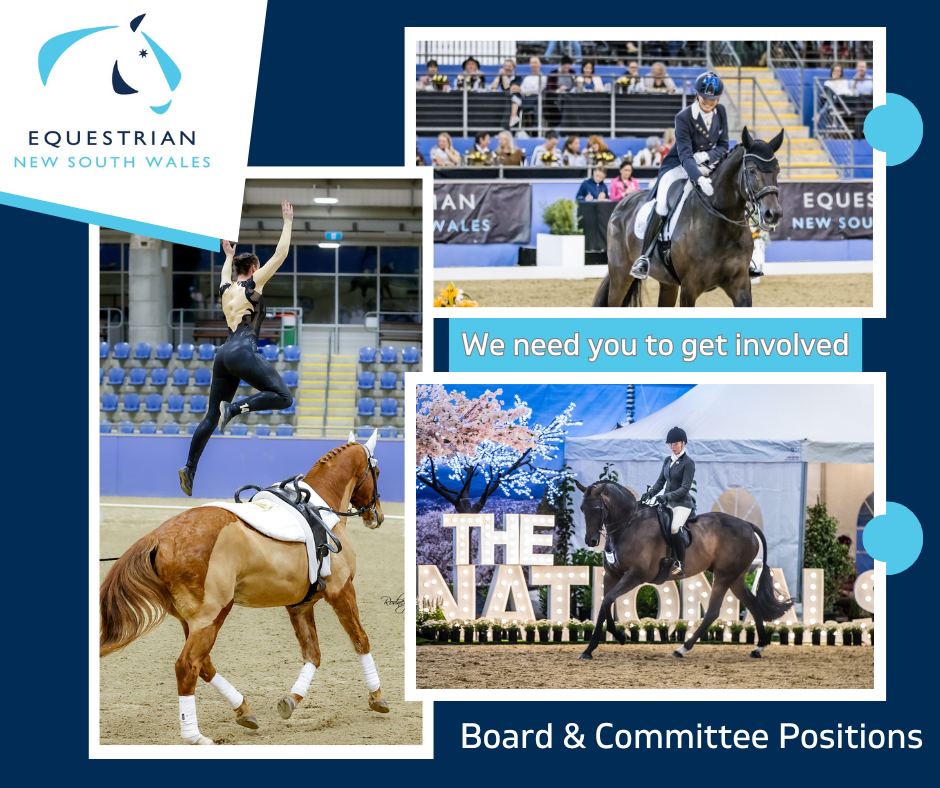 Are you passionate about equestrian sport? Do you have professional skills that you could contribute to our sport? Are you a current member of Equestrian NSW and over 18?...

Greater Sydney Local Land Services will be hosting the "Managing horses on small properties' workshop to be delivered by horse expert Stuart Myers from Equiculture on the...

Under the Equestrian NSW Incorporated (ENSW) Constitution, the terms of three current Board Members (Brad Frankum, Alexandra Townsend and Coco Miles) end at the next...