News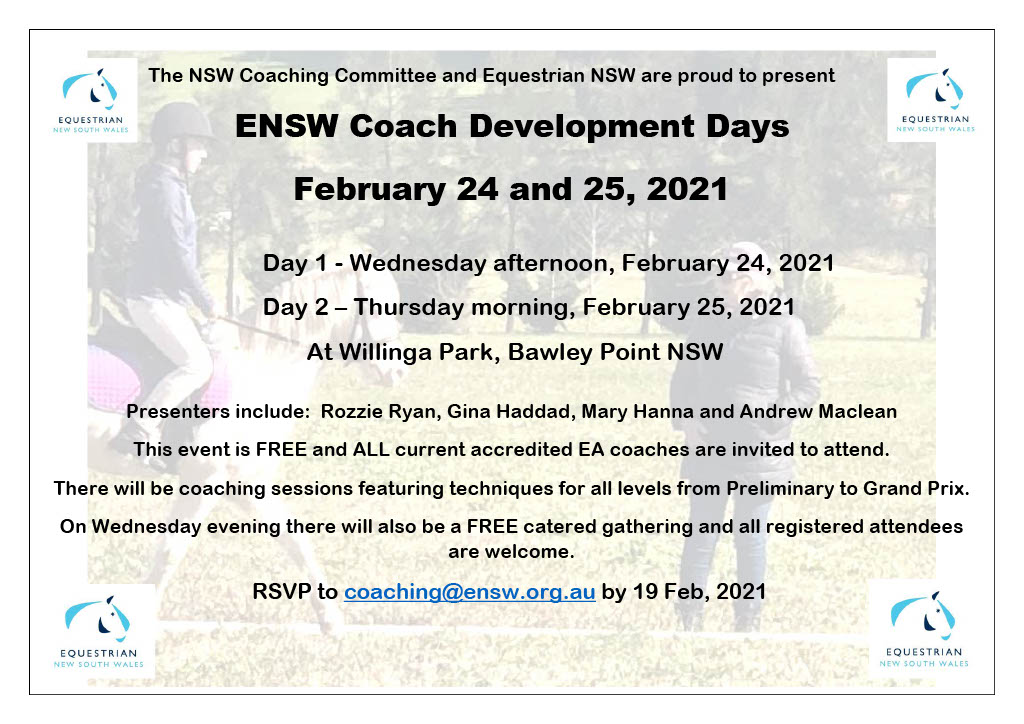 SAVE THE DATE! The NSW Coaching Committee and Equestrian NSW are holding Coach Development Days on 24 and 25 February, 2021, at Willinga Park. Presenters include Rozzie...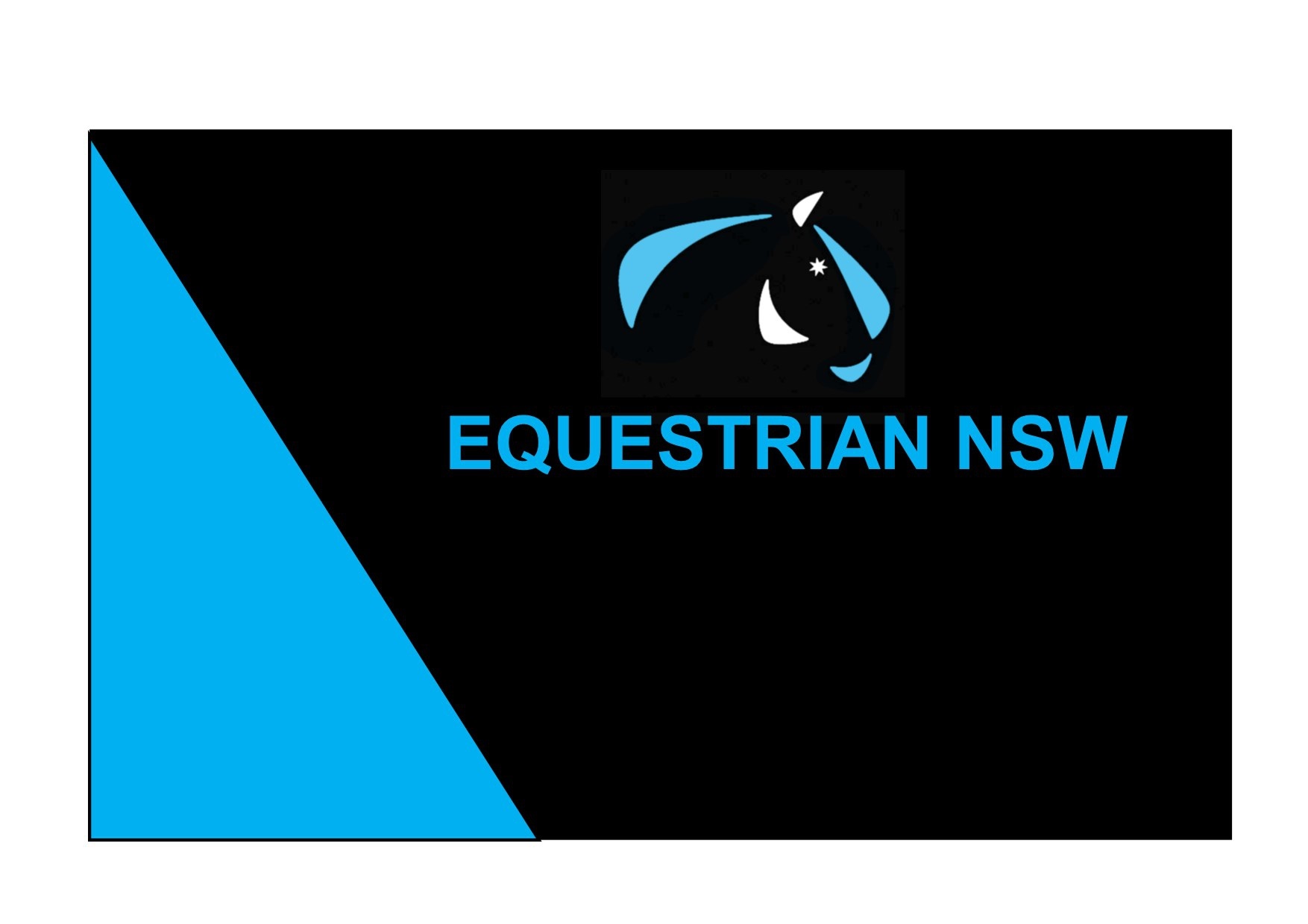 The Equestrian Australia (EA) Annual General Meeting (AGM) will be held on 18 Jan 2021. At this meeting, a Special Business Notice of Motion will be considered to grant...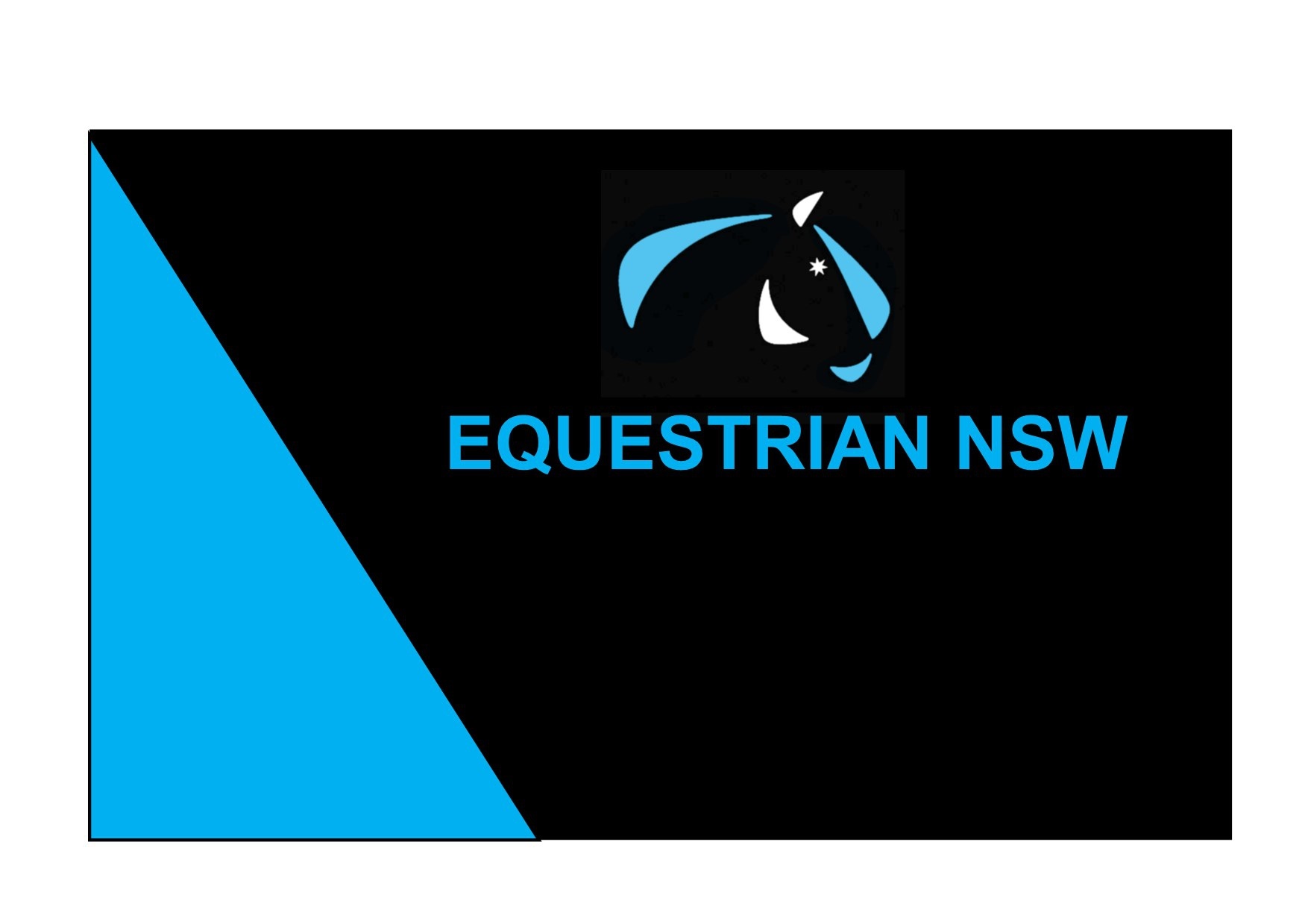 The NSW Office of Sport has confirmed that the investigation into the tender process for the arena surface upgrade at the Sydney International Equestrian Centre in 2018 is...