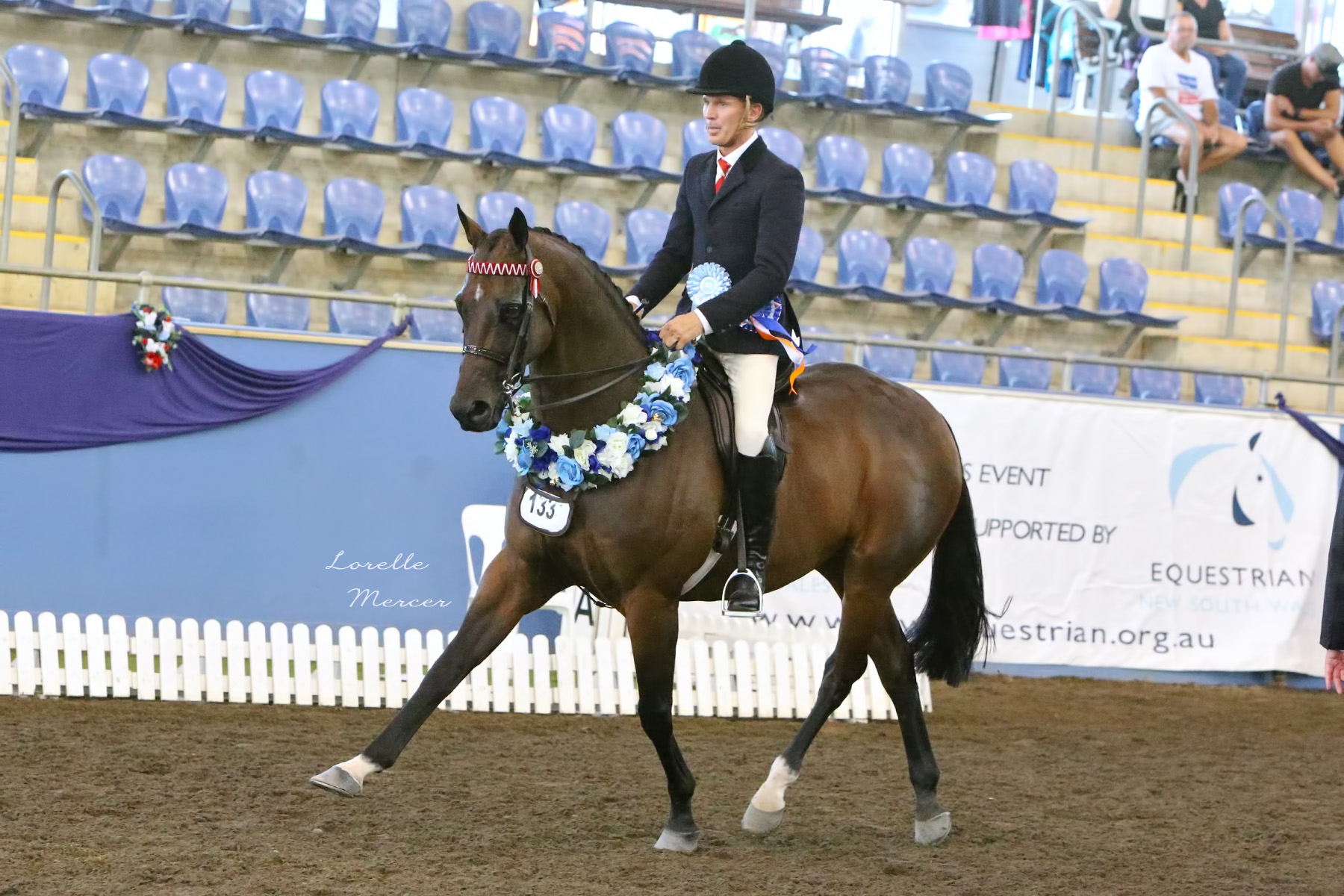 Lorelle Mercer
Equestrian NSW Horse of the Year
The Equestrian NSW Show Horse Committee welcomes all Competitors, Spectators and Guests to the 2016 Equestrian NSW "Elizabeth Farm" Horse of The Year Show.  Being held at the Sydney International Equestrian Centre from Friday 4th March to Sunday 6th March, this event has seen an increase in the number of classes, with the introduction of an extra 14 Children's classes. The young Riders are the future of our sport and we hope the extra classes will encourage their participation in the sport of Show Horse, not only for now but also looking forward for the future.
This show would not be possible without the generous support of our sponsors and a sincere thank you is extended to "Elizabeth Farm" who have been with the NSW HOTY since 2013 as the Major Sponsor. A sincere thank you is also extended to all our class sponsors, many of whom have given continued support over the past four years, to The Berle Family, CBC Constructions, The Rug Rack, Joh Bailey, Choices Flooring by Godfreys, Daisy Patch Stud, Anthony Warren Farriers, Arrowfield Stud, Craig Watson Farrier, Agnes Bank Equine Centre, Marly Boyd, John Boyd Properties, Gubbins Home Timber & Hardware, Muirs Automotive, The Manildra Group, The Les Friend Riding Academy, Saige Accountants, Bamborough Pony Stud, The Alpine Motor Group, Steve McClintock Veterinary, Mrs Louise Wiseman, Wyong Equine Clinic, The Ultimate Horse Shop, Horseland Narellan, Royalwood Stud, Mr Colin Walker, Mrs Dolly East, Tamarisque Park, Whitehorse Equestrian, Ms Jodi Christoffersen, Grand Garlands, Intimo Apparel, Prydes Feeds, DG Westerner, Conception Garlands. 
We welcome our judges for 2016, Mrs Jennifer Brockman (WA), Mrs Ann Smiley (VIC), Ms Peta Plozza (VIC), Mrs Amanda Snelling (Jobson) (QLD).
It is pleasing to see that entries for this year's show have again continued to increase on past years. There are 235 horses entered and 185 riders.  
2016 will see the introduction of children's qualifying classes in all sections.  This is a wonderful opportunity for young riders to be a part of the State Team to represent NSW at Nationals in Werribee.  
A new merchandise range is available, polo shirts, vest, caps, straw hats, socks and cotton shirts.  This will be available for sale at the office.
Stay updated on the ENSW Show Horse Facebook page over the weekend.