News

Sportscover Australia supports East Coast flood recovery effort In light of the flood emergency that has inundated much of the East Coast of Australia earlier this...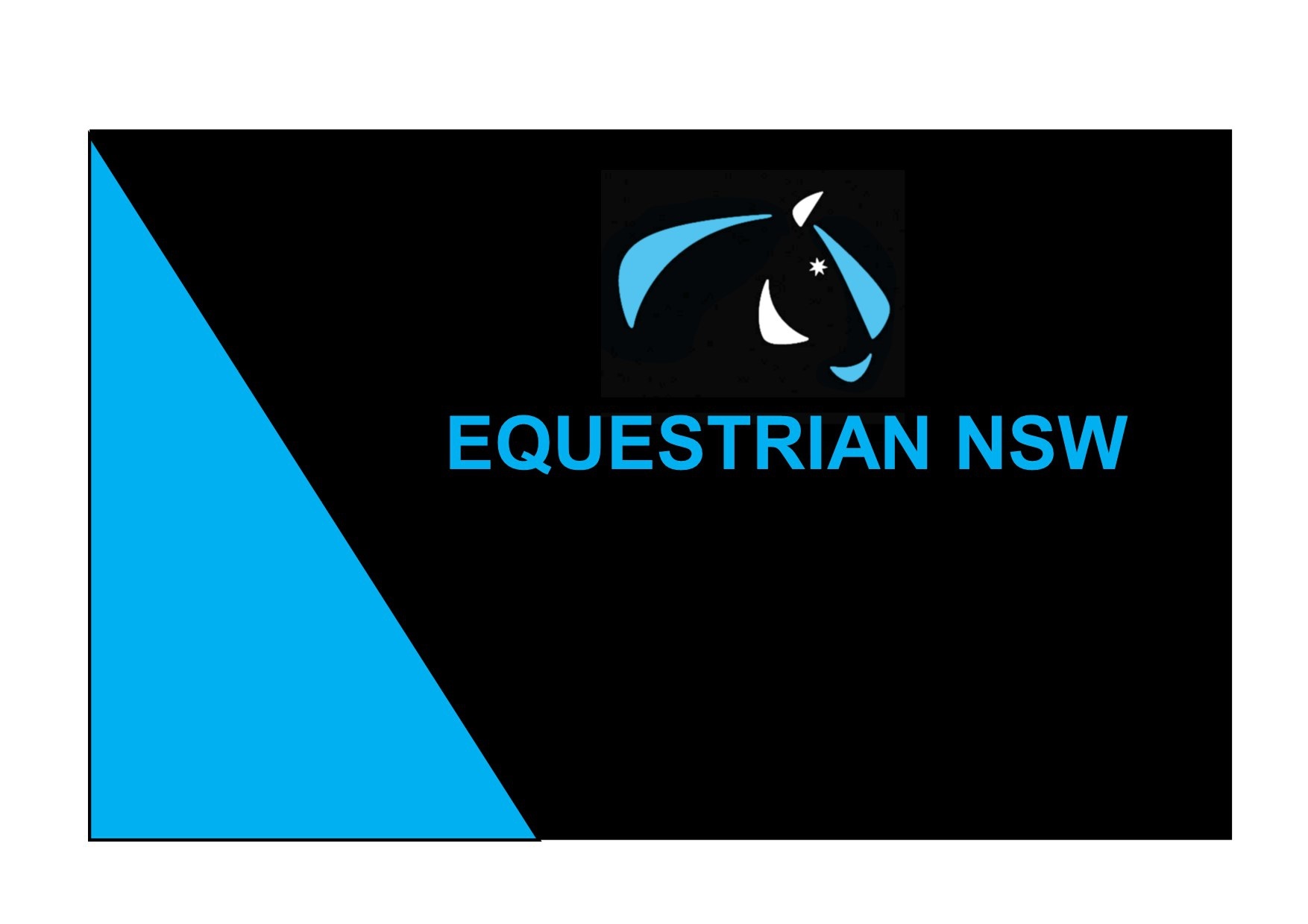 Are you an accredited EA coach wanting to improve your understanding of contemporary developments in Eventing cross country course design? If so, Eventing NSW is...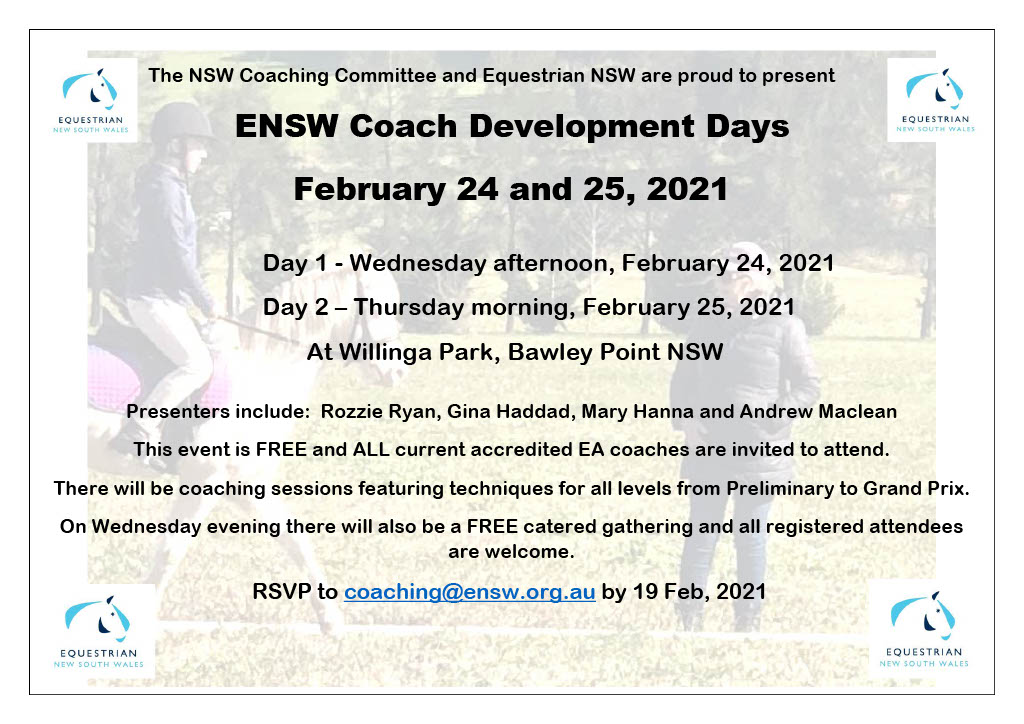 SAVE THE DATE! The NSW Coaching Committee and Equestrian NSW are holding Coach Development Days on 24 and 25 February, 2021, at Willinga Park. Presenters include Rozzie...