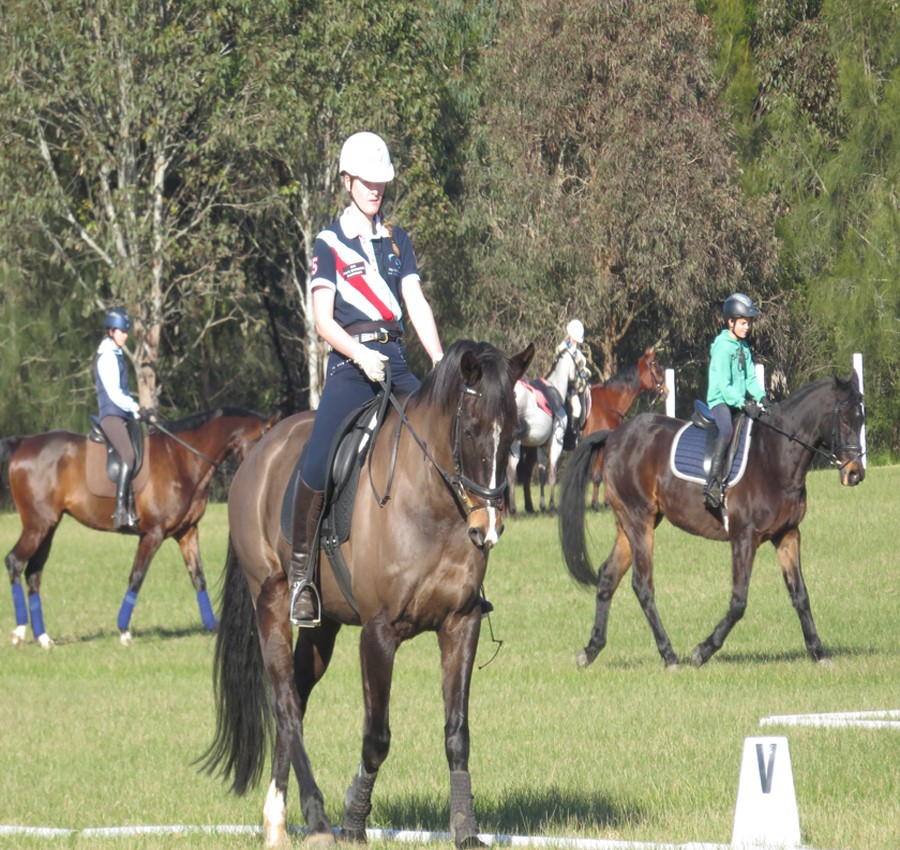 Winter sun shines at Interschool Clinic
The Camden sun has shone at the Interschool Clinc currently being held at Bicentennial Park, Camden. With over 100 riders, horses and parents in tow the enthusiasm is warming the winter weather.
Being held in the second week of the school holidays this popular clinic is being run by Equestrian NSW to further suppoort the Interschool discipline among its Junior members. 
All disciplines have been catered for with top coaches being secured by Sue Birch with Elysha Sargent assisting to pull the clinic together. The coaches come from a diverse equestrian background involving all disciplines including Combined Training, Eventing, Show Horse, Dressage and Show Jumping.  They include Judy Fasher, Fiona Hughes, Carlene Barton, Peter Gillis, David Cameron, Tallara Barwick, Danielle Govier, Les Friend, Sam Fasher, Jacqui van Montfrans, Karen Tinney, Charlie Brister and Simon Kale.
The clinic commenced on Monday with unmounted sessions presented by:
Carolyn James -"Care and Welfare of the Horse and Preparation for Competition"
Fiona Hughes and Carlene Barton - Showjumping course walking
Peter Gillis - Rider Psychology
Prue Barrett conducted a presentation on Tuesday night titled "Getting to Gold".  She spoke about the help she received from her parents in the early years and then her transition to working under the watchful eye of Heath Ryan. Prue's key message is to attach yourself to someone you admire the way they ride and then receive regular coaching from them at the same time.  Prue also touched on the High Performance Program, the AOC requirements, and looking at what the Australian team will do in preparation for Rio in 2016.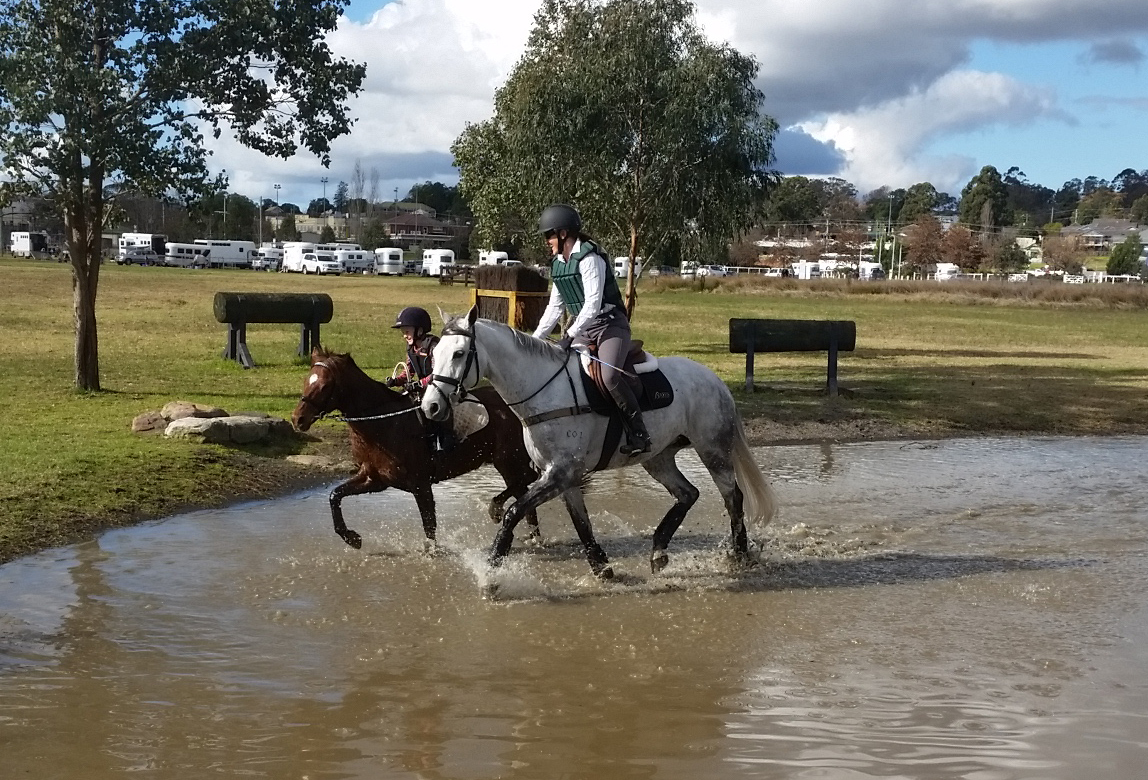 Lessons have continued Tuesday and Wednesday as each rider aims to improve and build a partnership with their horse. Thursday sees the clinic finishing with a mini competition in all disciplines.
Equestrian NSW thanks all parents and children for attending and looks forward to seeing the smiles on all faces at the end of the week.