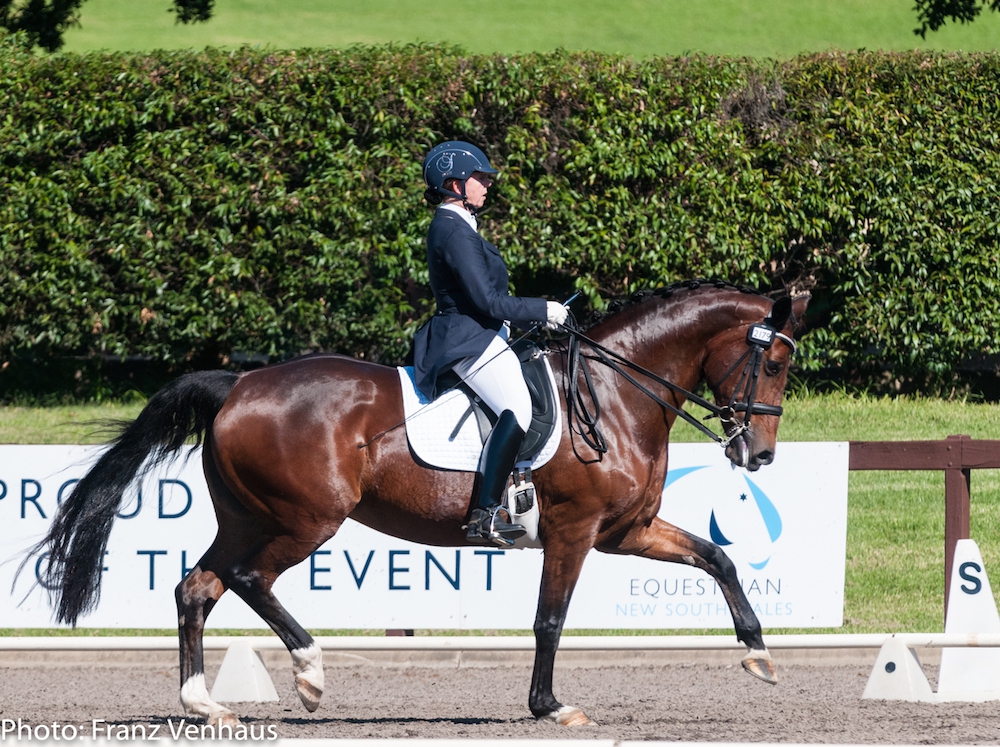 Franz Venhaus
2015 NSW Dressage Championships
By Krystyna Pollard for Dressage NSW
The 2015 NSW Dressage Championships are being billed as the biggest yet for the state's riders, with a line-up of classes catering for everyone from the grass roots through to the elite end of the sport.
Held at the Sydney International Equestrian Centre (SIEC) from September 3 to 6, this year's event will have championships from Preliminary to Grand Prix level with rugs, medals, ribbons and other prizes on offer.
In a first for the NSW championships, non-professionals who have achieved a qualifying score over the past 12 months are able to compete at all levels as Amateur Owner Riders in their own right with classes generously sponsored by Equestrian NSW.
Separate pony competitions as well as Para-Equestrian championships will also be held through the grades.
Dressage NSW President Prue Spurrett said the aim of the championships was to encourage excellence across the spectrum of the sport.
"From club riders to professionals, ponies to Para -Equestrians, these are your championships," she said.
"This is the chance for all those talented Amateurs, Ponies and Para-Equestrians to be rewarded for their commitment to our sport, just like our professional riders. PB's aren't just for swimming, they're the measure of all training."
Riders are also being urged to form teams so regions, clubs, or even just groups of friends can go head-to-head during the championships.
The event has free entry and spectators are being urged to take advantage of the fantastic shopping in the trade village before taking in some of the tests.
"No matter where you're from, this is where all that work and preparation pays off," Prue said.
 "Your horse is ready, you're ready – let's go!"
Entries for the championships close on July 22 via Nominate.  Qualifications apply.
For more information, go to the Dressage NSW Championships webpage