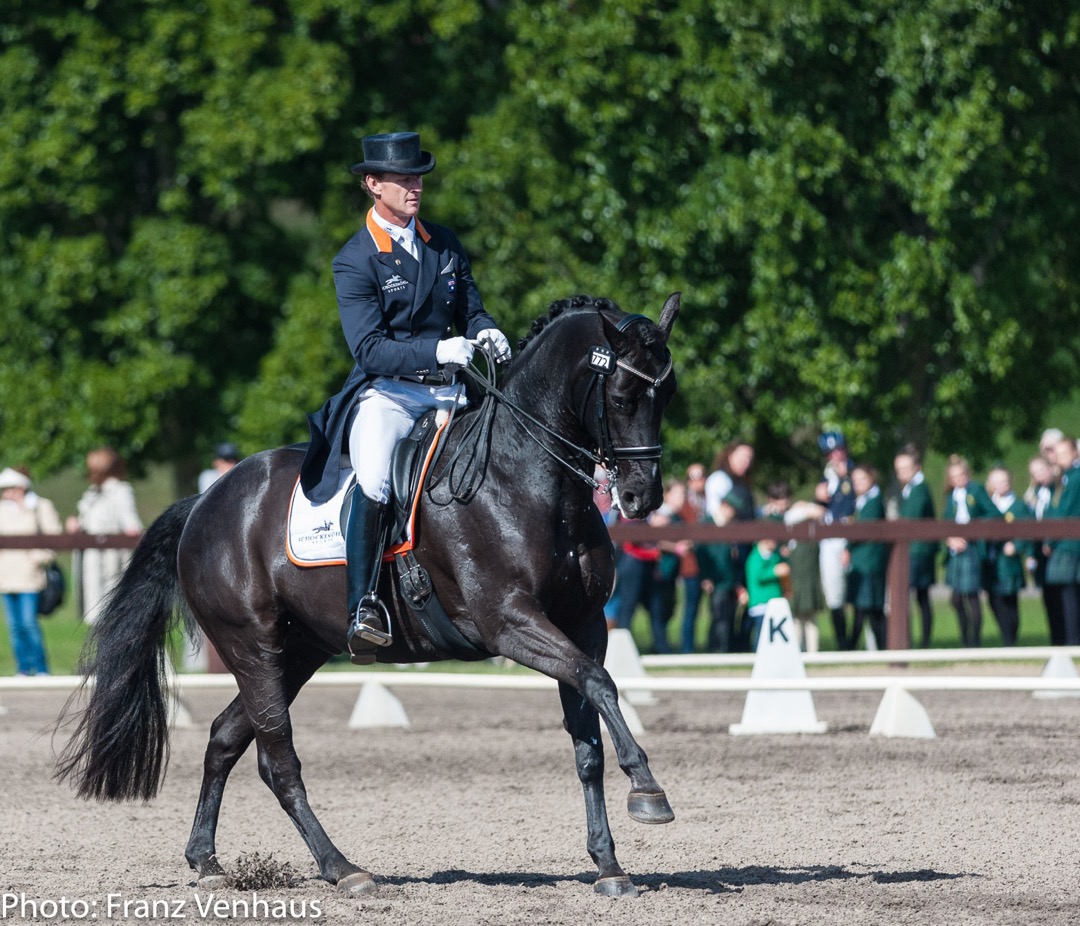 Franz Venhaus
2016 NSW Dressage Squad Selection &
 High Performance Program
Dressage NSW in partnership with Equestrian NSW is pleased to announce the Squad Selection Guidelines and the High Performance Program for 2016. 
For more information on the Squad Selection and High Performance Program please see the following link.
2016_Dressage_Squad_Selection_Guidelines_Final.pdf
The Selection Criteria and High Performance Program is a new format that has been developed under Equestrian NSW guidelines and is supported by Equestrian Australia's High Performance Director.
The aim of the Dressage NSW High Performance Program, funded and delivered jointly by Dressage NSW and Equestrian NSW, is to provide coaching, mentoring and support for NSW riders who are genuinely committed to progressing onto the Equestrian Australia National Squads and ultimately, to representing Australia at international level.  ENSW will be conducting 6 squad clinics during 2016 whilst DNSW will be supplementing the training clinics with designated Clarendon protocol competitions during which squad riders will have access to Interstate FEI judges and debriefing sessions. In addition, DNSW will invite Squad riders to participate in a clinic with USA FEI 5* judge, Lilo Fore.
A new format for Young Riders is also being planned and will be announced in 2016 after approval from the DNSW Committee. 
The NSW Selectors and the Committee of Dressage NSW would like to wish all riders continued success and thank all 2015 Squad members and owners for their support of the programme.  
 DNSW thanks ENSW for their assistance with the development of the Squad Selection guidelines and for the financial support of the High Performance Program.
We also wish to thank Jenny Carroll for her valuable involvement and commitment as DNSW High Performance Manager over several years. 
Dressage NSW 2016 High Performance Squad
| | | |
| --- | --- | --- |
| Horse | Rider | Owner |
| DIAMOND STAR | Judy Dierks | Vicki Newham |
| DP WELTMIESER | Brett Parbery | Susan Duddy |
| LUXOR 118 | Katharine Farrell | Gregory Farrell |
| REGARDEZ MOI | Heath Ryan | Heath Ryan |
| REMMINGTON | Sue Hearn | Sue Hearn |
Dressage NSW Development Squad
| | | |
| --- | --- | --- |
| ADLOO RICHARD | Matthew Dowsley | Di Jenkyn |
| AGENT DE JEU | David Shoobridge | Revelwood Warmblood Stud |
| BORONIA HG | Elliot Patterson | Ela Weight |
| BRADGATE PARK DELILAH | Sharon Potter | Beverly Healey |
| CP DRESDEN | Alycia Targa | Jane Bruce |
| FIRST FAMOUS | Lisa Martin | Lisa Martin |
| HV HER HIGHNESS | David McKinnon | Laura Summerhayes |
| JOHNNY DEPP | David McKinnon | Tarnya Notley |
| LETS JAZZABIT | Lizzie Wilson Fellow | Lizzie Wilson Fellow |
| LONGVUE FLORENCIO | Brett Parbery | Glenn Fryer |
| SILBERMOND | Rachael Downs | John Potter |
| SOLO FELIZ | Daniella Dierks | Daniella Dierks |
| SPH SONATA HIT | Rodney Martin | Andrea Beatty |