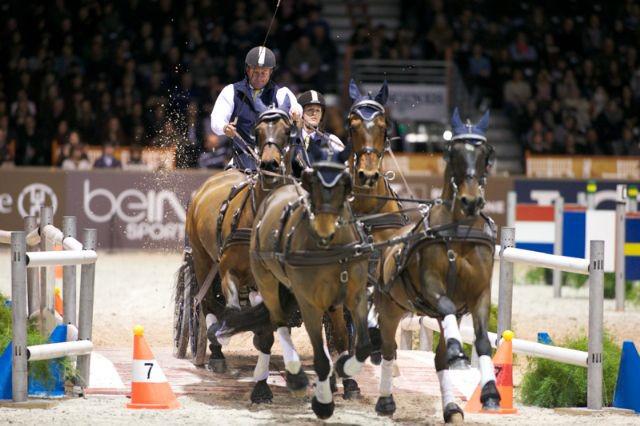 Rinaldo de Craen/FEI
Boyd Exell Master Class at Tamworth
Exciting news from Horse Driving Trials Club NSW Inc. with the announcement of a FEI CAI 1* event along with a Course Designers clinic and Master Class.
This inaugural event will be held from 9th October through to the 14th October with six days of combined competion and learning.
Dr Wolfgang Asendorf from Germany along with Peter Harkness from Australia will conduct a FEI and EA Course Designers clinic.
The FEI 1* CAI and EA classes will start on Friday afternoon and run until Sunday.
On Saturday evening the current FEI World Cup Champion Driver - Boyd Exell will conduct a Master Class with Dr Wolfgang Asendorf. This is an opportunity to learn from the greats of the sport.
Boyd will stay on and conduct a clinic for interested drivers and spectators on Sunday afternoon, Monday and Tuesday.