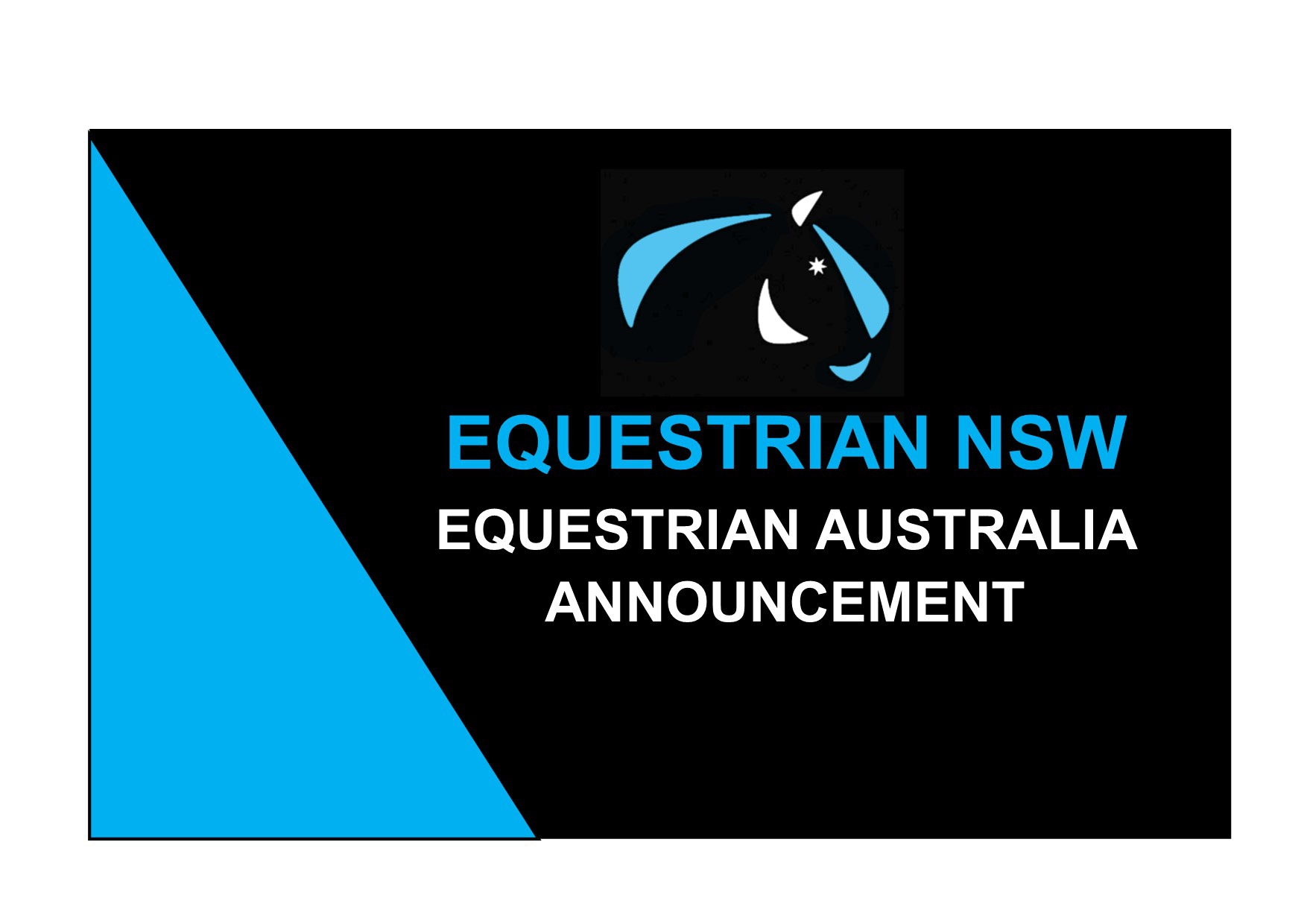 EQUESTRIAN AUSTRALIA ANNOUNCEMENT
Yesterday, the Equestrian Australia (EA) Board announced that it had voluntarily appointed an administrator, in response to solvency concerns, following the re-allocation of Sport Australia high performance funding from EA to the Australian Institute of Sport.
This will have minimal impact on Equestrian NSW, which is financially secure, has a stable Board and Office Team and is working towards the return of equestrian competitions post COVID-19.
The Equestrian NSW Board wants to assure members, coaches and clubs that the current Gow Gates insurance cover will apply until 30 Jun 20 and appropriate cover will be in place ready for 1 Jul 20. Further details will be advised soon.
FY2021 member renewals are going ahead with many members renewing before the extended 30 Sep 20 deadline, which is very much appreciated.
Feedback is welcomed, so please call our office on 9620 2660 or email [email protected].
BRUCE FARRAR - Chief Executive Officer