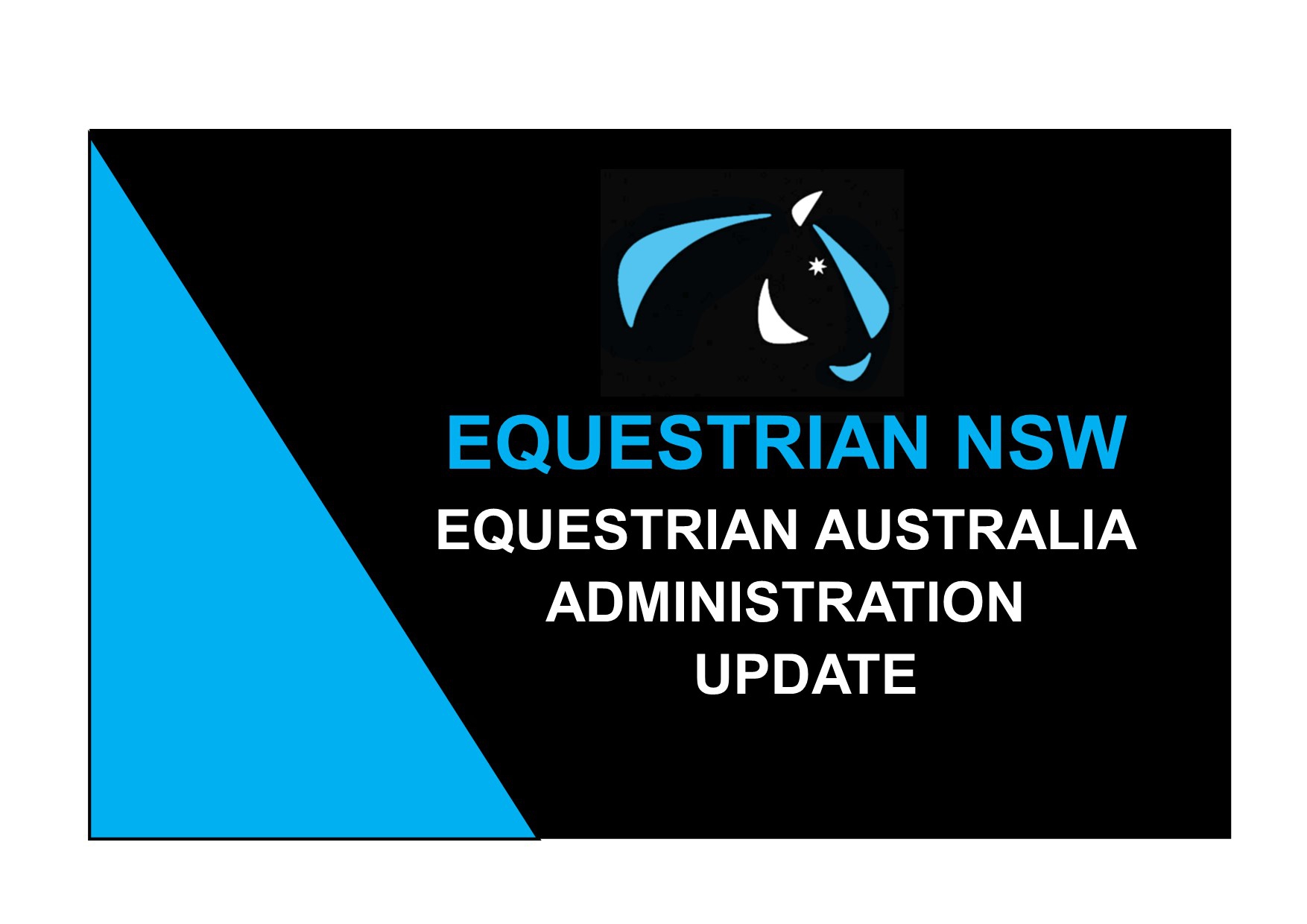 Equestrian Australia Voluntary Administration Update
Equestrian Australia (EA) has been placed into voluntary administration, due to concerns about insolvency following the withdrawal of funding from Sport Australia.  This action will have minimal impact on Equestrian NSW and you will remain a member and be covered by insurance.
The administrator is holding the first meeting of EA creditors, via Zoom at 10:30 on Friday 19 June 2020. As a current Equestrian NSW member, you're invited to register as a creditor and join the meeting.
Only two decisions will be made at the meeting:
Whether to form a Committee of Inspection and if so who will be on the Committee.
Whether to replace the existing administrator KordaMentha.
Board President, Peter Dingwall, on behalf of Equestrian NSW, will be voting against both proposals, on the basis that both will add time and therefore cost to the administration process.
Equestrian NSW encourages members to participate in the First Creditors meeting by completing the Notice of Electronic Facilities for Meeting form and emailing it to [email protected] by 10:30am Thursday 18 June 2020.  If you can't, please give your proxy (see below) to Peter Dingwall and email it to [email protected] by 5:00pm on Wednesday 17 June 2020.
A second meeting will be convened at a letter date, to decide the way forward for EA.  During this time and beyond, Equestrian NSW will consult with members and work with stakeholders to achieve the reforms that are so obviously needed.
Should you more details, please call the Equestrian NSW office on 9620 2660 or email [email protected]
BRUCE FARRAR – Chief Executive Officer
EA Administration First Meeting Proxy Form.pdf