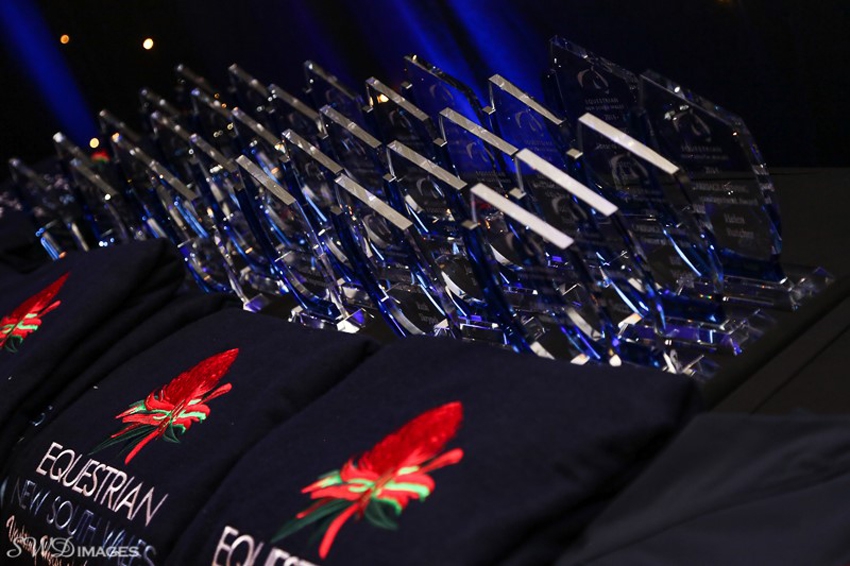 SWD Images
Equestrian NSW Awards Take Centre Stage
The 2015 Equestrian NSW Awards Night is done and dusted.
It started with a bang.  The massive thunderstorm and torrential rain didn't put a damper on the smiles of arriving guests and dignitaries.
Alan Jones, volunteer Master of Ceremonies, did an outstanding job, especially with the young kids.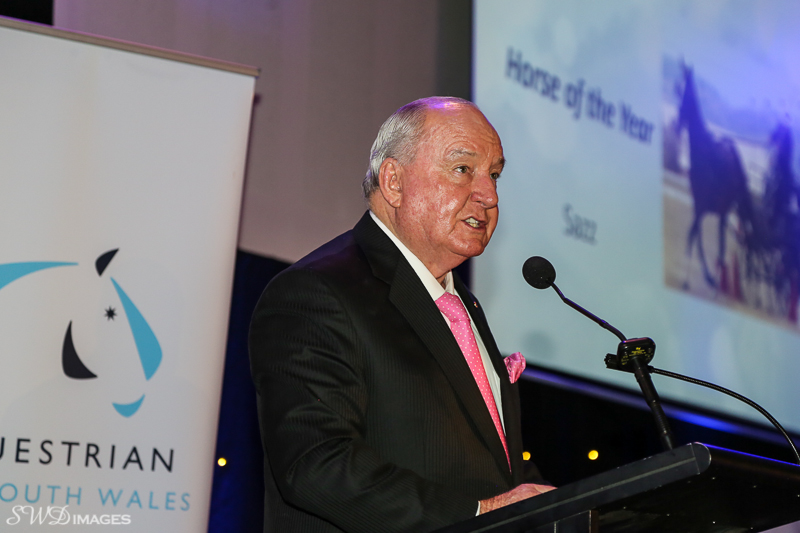 Equestrian NSW President, Judy Fasher, set the tone for the night with a typically warm welcome.
The Lifetime Achievement Awards to Bunty Thompson, Neale Lavis OAM and Wayne Roycroft AM were the highlight.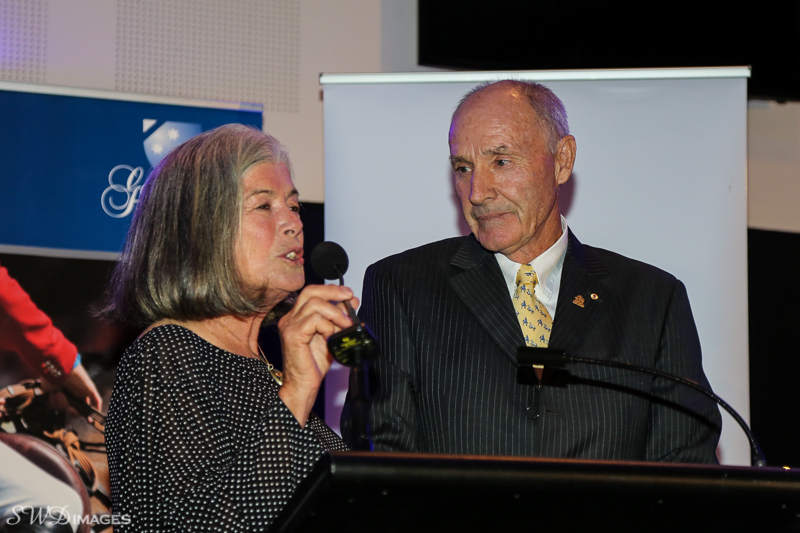 Bunty, at 90, was in fine form and Wayne made a heartfelt speech recounting just a few of his many achievements and memories.  Unfortunately Neale Lavis OAM couldn't make it but was recognised with a huge applause when the announcement about his award was made.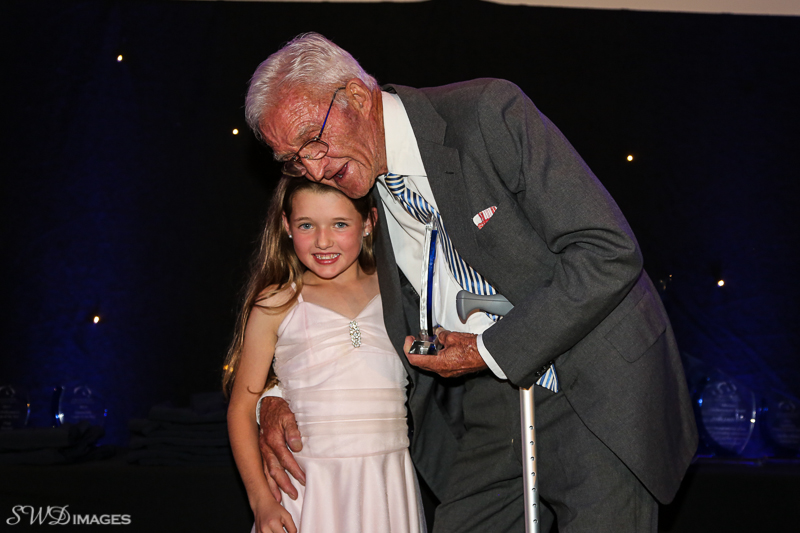 The tough as nails Eventers proved that they're really just big sooks with a few tears shed when receiving their awards.  It was great see the
Vaulters recognised for their emerging success.  All the Dressage awards hit the right note and the Show Horse crowd are always the most elegant.  The Jumpers richly deserved the accolades for their outstanding achievements in 2014.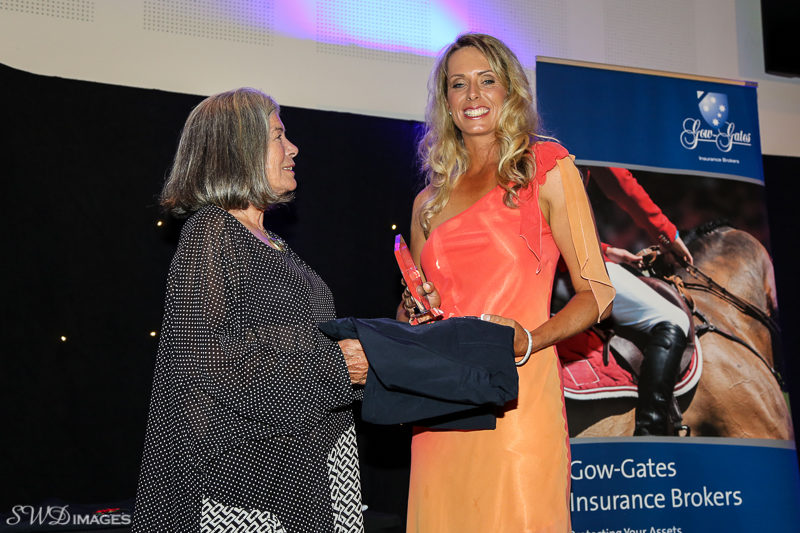 Carriage Driving shone and the Interschools kids all strode confidently to the stage to receive their awards, sponsored by CopRice.  Our future is assured with the quality of these young athletes coming through.
We honoured outstanding Volunteers and Will Macarthur from Gow Gates presented the Service to Sport awards. These long time contributors have amassed over 100 years of service. Without these wonderful people our competitions and events would not run as smoothly as they do.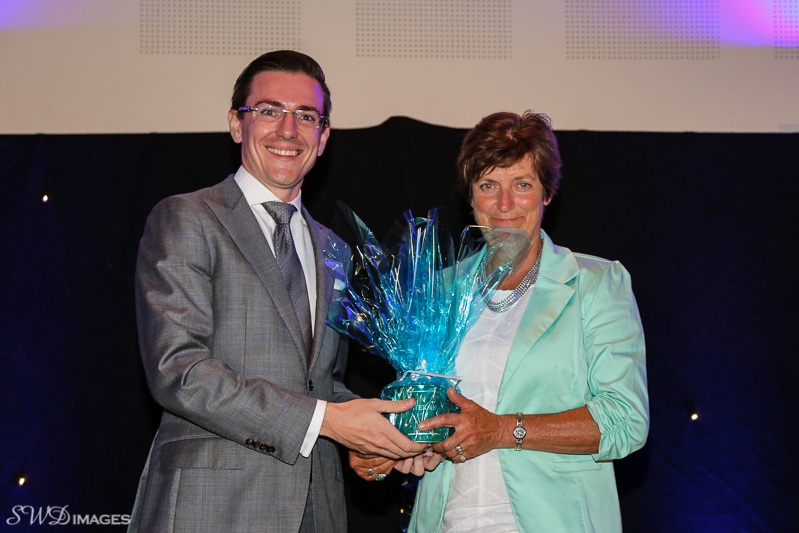 A huge thankyou to Andrea Webb who organised the event from go to whoa.
Award Recipients.pdf