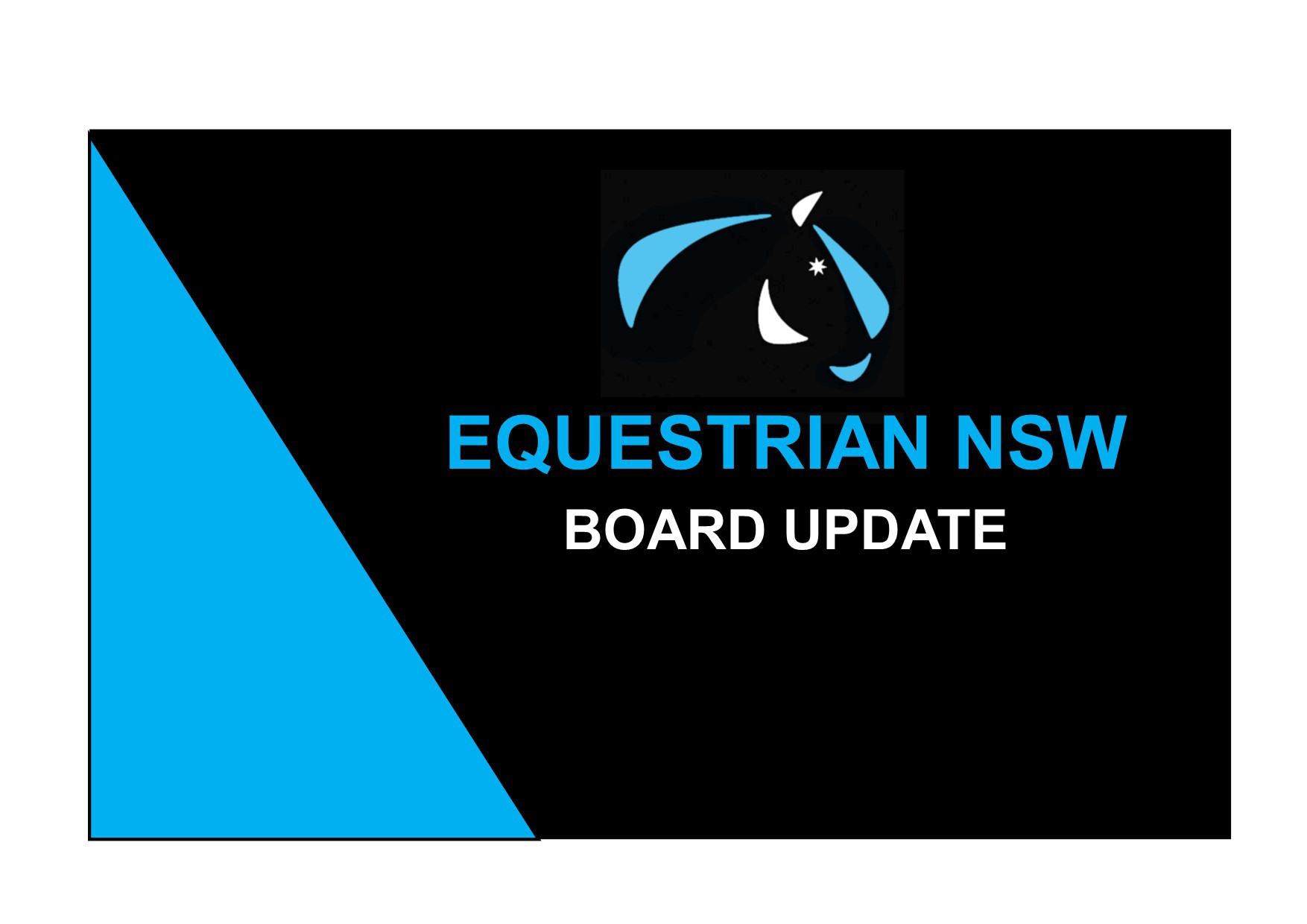 EQUESTRIAN NSW BOARD UPDATE
Due to the Covid-19 Virus restrictions, the Equestrian NSW Board resolved today to postpone our Annual General Meeting and General Meeting, which were to be held on 6 Apr 20, to a date to be determined.  The Board will discuss the appointment of directors, following the elections which close today, at its telephone hookup on Monday 30 Mar 20.
For those members who haven't voted yet, please click on the this link https://www.surveymonkey.com/r/7MSVW8Y.
Most of our office team will be taking annual leave, however member services will continue to be provided as needed.  Please use the office number 9620 2660 or email [email protected] and you will be attended to.
In these unprecedented times, please stay safe, minimise personal contact, practise effective hygiene and be mindful of others.
PETER DINGWALL - President