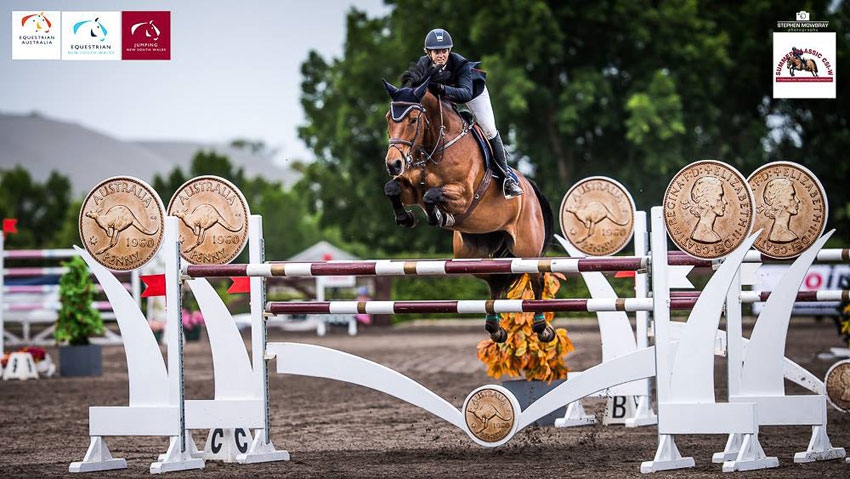 Stephen Mowbray Photography
Gabi Tops the Podium
It was certainly a day for the girls when Gabrielle Kuna and her 8 year Belgium Warmblood mare, Cristalline took out the top honors at the Summer Classic CSI-W qualifier.
With 14 entries it was going to be a hotly contested competition. From the moment they entered the ring the talent of this mare was on show.  The crowd has seen Cristalline before under the guidance of Chris Chugg when Gabi was sidelined with a broken finger.  She was never far away from the horses side during these events.
This time it was her turn to take the reins in her first World Cup qualifier event.  A testing track saw only two jump clear in the first round.  Gabi and Cristalline never even looked that they would touch a rail and Steven Hill on Yalambi's Bellini Star also looked to be in line for the podium with their round as well.
The second round proved even tougher for the competitors with rails falling and Gabi produced a faultless second round to jump clear with Chris also jumping clear to take second place and an unfortunate two rails for Steven Hill leaving them in 3rd place.