Jenny Sheppard
World Equestrian Games – Grand Prix Dressage –Second Day – Tuesday 26th August 2014
Grand Prix Dressage – Second Day Wrap Up  – Tuesday 26th August 2014 - Jenny Sheppard
Germany convincingly won the Team Dressage Gold Medal today in France, their team Isabell Werth, Helen Langehanenberg, Kristina Sprehe and Fabienne Lutkemeier placed 2nd, 3rd, 5th and 17th individually – a convincing win on a team score of 241.700.
Great Britain were Silver medallists on 231.343 and Holland the Bronze Team on 227.400.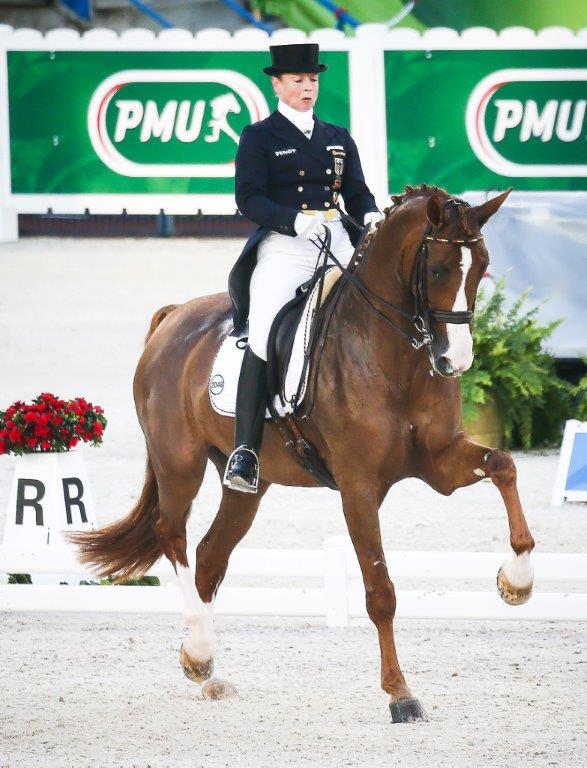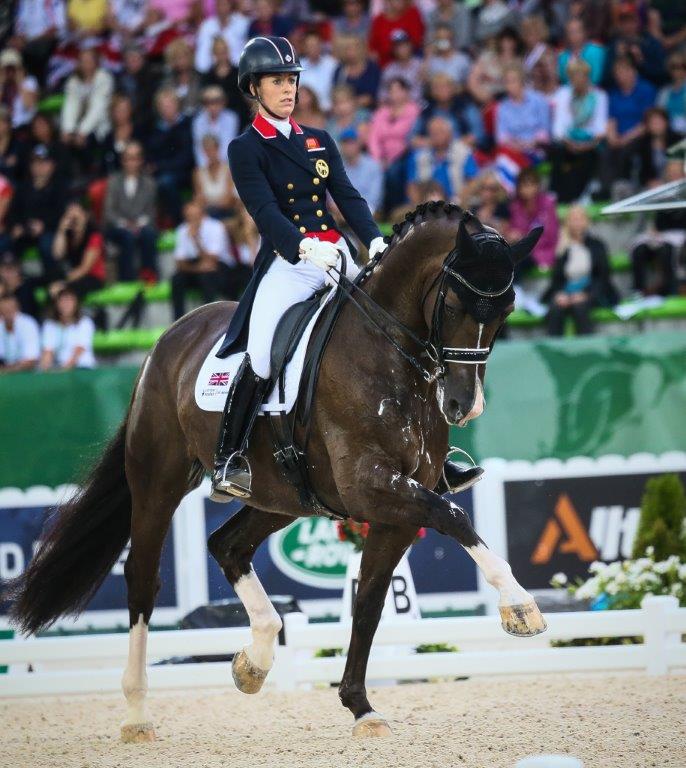 Australia finished 10th on 210.829 from the 24 Nations competing and ahead of France, Belgium, Switzerland, Finland, Italy. Australia was also the leading Group 8 country which gives the Australian Dressage Team a spot at the Rio Olympic Games in 2016 – great job done – congratulations.
The first horse out today was Bella Rose ridden by Isabell Werth scoring 81.529%, great to see Isabell on this lovely moving chestnut mare that is just 10 years old. Isabell held the lead all day until the Olympic cha
mpion Valegro entered the arena ridden by Charlotte Dujardin for Great Britain and scored 85.271%.  What a privilege it is to see this amazing dressage horse up so close – the combination the top scoring horse by all seven judges – the only horse they all agreed on.
For Australia Kristy Oatley was first out riding the enormous stallion Ronan 2, they started fantastically with the percentage well over 70%. Ronan then spooked at a huge TV camera, which was covered in a big blue cover (all others had a dark grey cover), the Cameron man suddenly swung the camera around exactly when Ronan was trotting directly towards it. This really upset Ronan and Kristy struggled to keep his mind in the arena after that. Kristy scored 63.771% to finish in 86th position.  Mary Hanna was the final Australian rider knowing as she entered the arena that she would need 70% plus to qualify for the Special. Riding her beautiful bay Sandro Hit gelding Mary rode the test of her life to finish in 29th position on 70.929% qualify for the Special and give Australia a Dressage Team spot at the Rio Olympics.  Lyndal Oatley finished 32nd Individually and Maree Tomkinson 43rd so next job girls RIO 2016.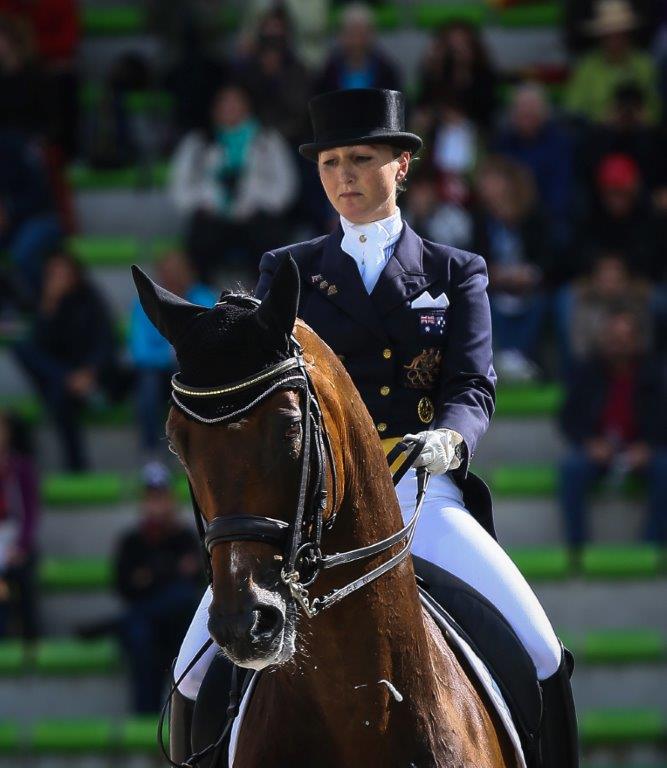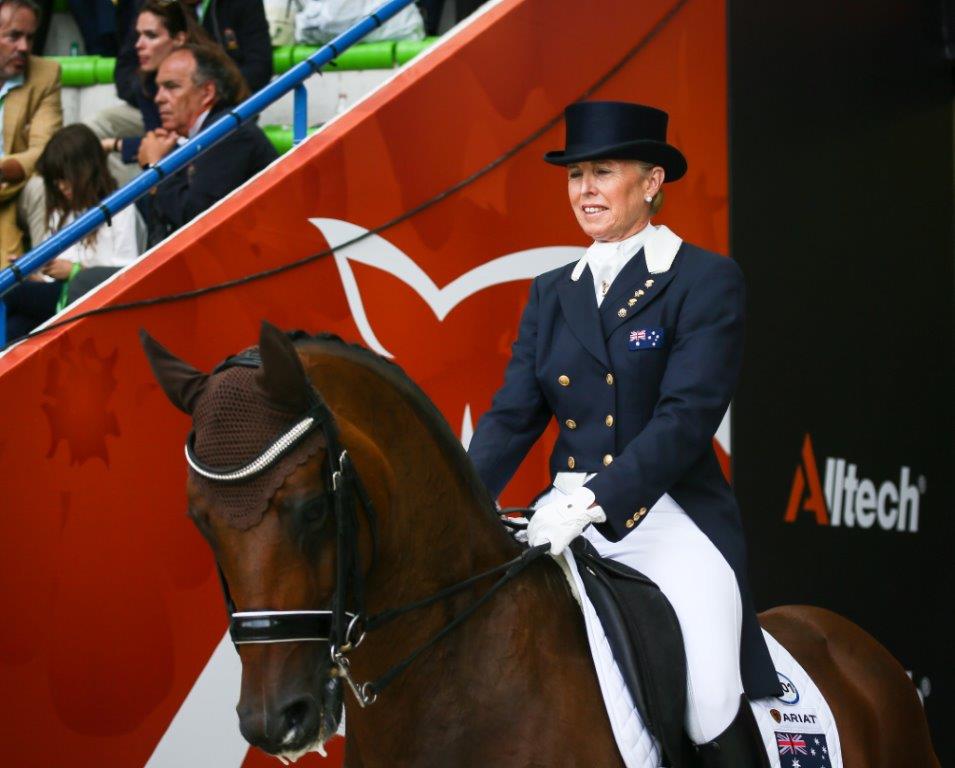 Australia only had one rider competing in the Para-Dressage today, Nicole Blanks riding Vledder placed 9th in the Grade IV Team test on 66.500%.

In the Teams Reining Australia is currently in fifth position on 653.0 points, USA leading on 677.5 and Belgium are in second on 663.0. The Reining Team members are Martin Larcombe, Shauna Larcombe, Shaun Saunders and Bill Norwood.